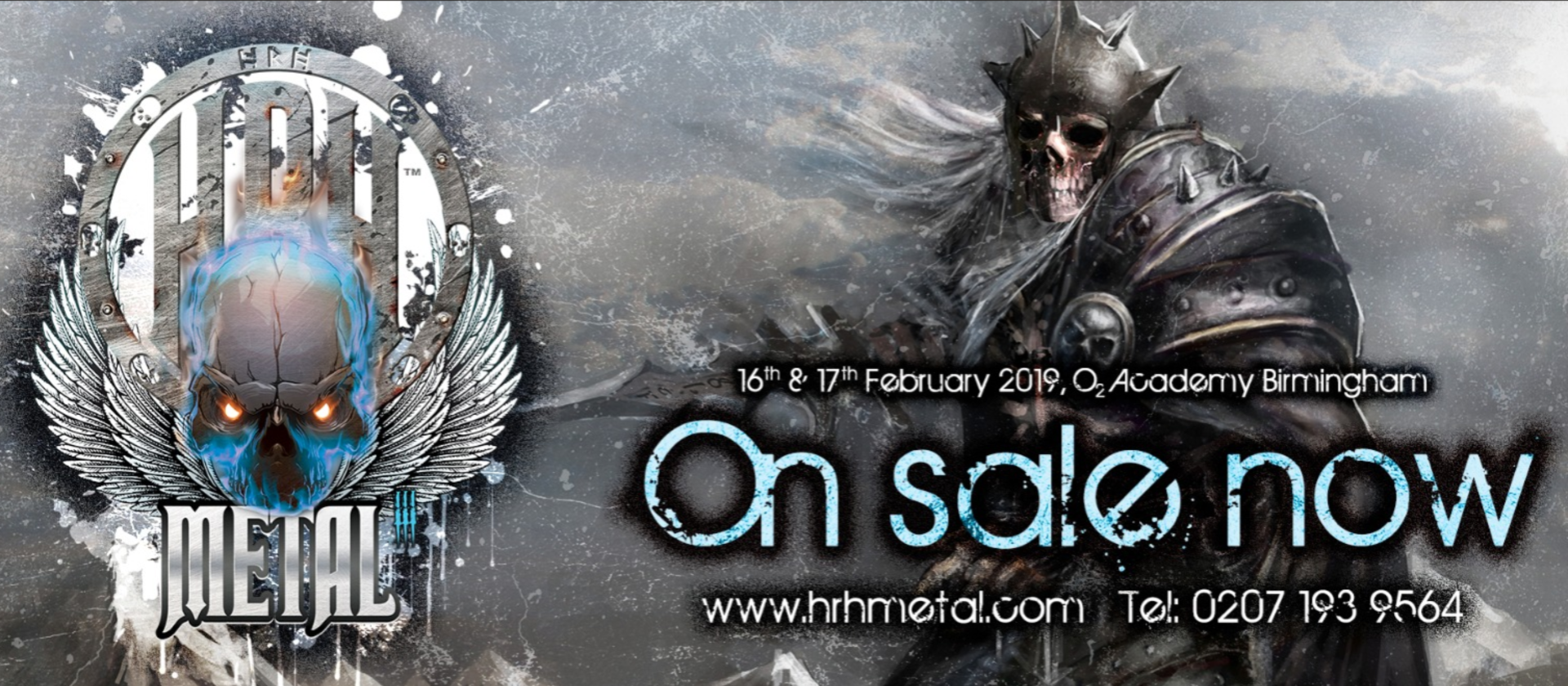 ONCE MORE UNTO THE BRUM, METAL FANS!
Heed the call, brothers and sisters! HRH Metal III announces line-up and will explode into life, at the O2 Academy in Birmingham, between Saturday 16th & Sunday 17th Feb, 2019: music thundering out across state-of the-art stages and arenas, with the venue and hotels awash with HRH's longstanding comradeship, right-raucous fun and shenanigans.
What's more for just 6 days, we're offering an Early Bird Peeky Blinder special deal:

£20 (GBP) for standard or £40 (GBP) VIP, with no booking fee!

This super-special deal starts Monday 16th July and finishes at midnight on Sun 22nd.
"We've forged something special for this third outing," say HRH boss Jonni Davis, "The fans have chosen, we've brought their choices together and are going to field the best HRH Metal yet!"
Headlining these fan-chosen favourites will be Decapitated: a Polish death metal band formed in Krosno in 1996. The band has gained acclaim as one of the genre's most widely-respected outfits and are seen as some of the world's finest exponents of technical death metal. Also headlining are Norwegian folk metal band Trollfest. Most of Trollfest's lyrics are written in the fictional Trollspråk, a language invented by the band: a unique mixture of Norwegian and German. The band is also famed for their use of saxophones and accordions.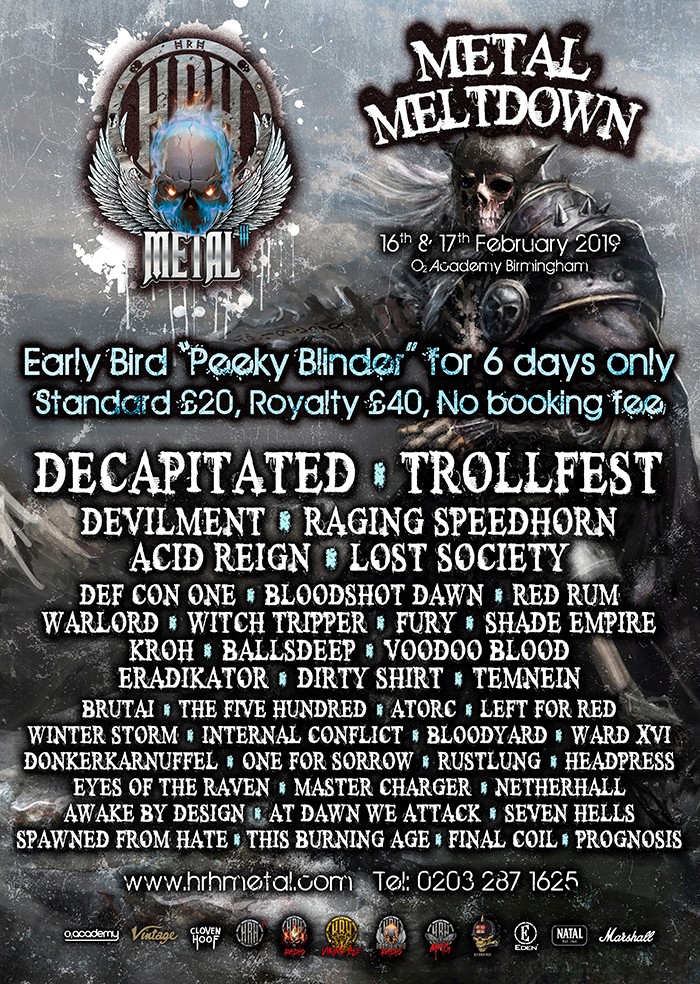 Other great bands announced include:
Devilment
Raging Speedhorn
Acid Reign
Lost Society
Fury
Def Con One
Red Rum
Bloodshot Dawn
Warlord
Witch Tripper
Shade Empire
Ballsdeep
Voodoo Blood
Kroh
Eradikator
Dirty Shirt
Temnein
Brutai
The Five Hundred
Atorc
Left For Red
Winter Storm
Internal Conflict
Bloodyard
Donkerkarnuffel
One for Sorrow
Ward XVI
Eyes of the Raven
Headpress
Netherhall
Seven Hells
Rustlung
Awake by Design
Master Charger
At Dawn We Attack
Spawned From Hate
Final Coil
Prognosis
This Burning Age
As it's an HRH event, HRH Metal will be a close-knit community experience, where fans with deep-felt passion for the genre meet up, rock out to some incredible bands and sets, and of course enjoy revels and shenanigans with old friends and new. Built on expertise forged at the legendary Camp HRH in North Wales, HRH Metal III is part of HRH's City Experience, which means a festival that brings to Brum the same high standards of thunderous rock, quality gaffs, close-knit kindred spirit community, and much malarkey at the O2 Academy site and our nearby specially-selected hotels.
Lastly, oh men and women of metal: a timely warning and extra-special offer. HRH events sell out FAST. Book early to avoid disappointment and woe!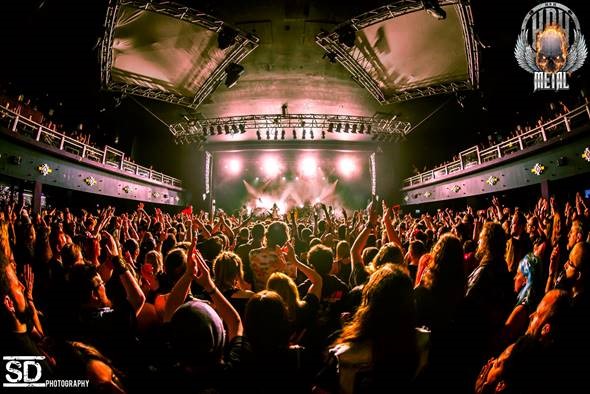 So, what in Odin's name are you waiting for? Sign up for HRH Metal, either online at www.hrhmetal.com or ring Jess on 0207 193 1164.
Check out Raging Speedhorn at HRH Metal 2017